Our Lady Of Lourdes Newsletter - Term 3, Week 8, Wednesday 1st September 2021
Filter Content
Our Lady Of Lourdes Newsletter - Term 3, Week 8, Wednesday 1st September 2021
Dear Parents & Carers
Despite crawling into my orthopaedic surgeon's office and pleading for another 3 weeks leave, he told me to harden up and get back to work before I was made redundant!! Seriously though it is great to be back and would really like to thank everyone for your support and assistance over the past 6 weeks. I especially would like to acknowledge the efforts of Ms Murray in not only successfully taking over the Principalship but also admirably continuing her teaching and learning responsibilities during this time. A big thank you as well to Mrs. Moore for her additional administration support as full time AP.
Exciting times ahead with end of term activities such as our Fathers' Day celebrations, swimming lessons for all classes, Speaking Festival, Celebrating the Early Years Day, P-2 gymnastics and Free Dress Day (crazy socks) there is still lots to do before the September school holidays.
Not to mention the upcoming start of the major building project. While the end product will be amazing new facilities including contemporary indoor and outdoor learning spaces, functional administration area, additional junior toilet facilities and a much needed upgrade of our outdoor play areas, the construction period will be a challenge. From previous experience, the students adjust to the change of routine without any problem. It is the adults who at times struggle with alternate arrangements. Like with any challenge, patience, ongoing support of each other and maintaining focus on the end result will alleviate most of the short term stress associated with any major building project.
As mentioned in numerous previous communication home, one of the changes to routine once the demolition and construction is underway is the temporary loss of our Ascot St. Stop, Drop & Go Zone. So not to surprise everyone on the first day back in Term 4, we thought introducing a trial period before the holidays would be a good idea so people utilizing the stop drop and go get used to the change and time for us to address any major issues that may arise. I just wish to remind parents that this will only be in place during the construction period. Once completed, we will be able to return to utilizing the Ascot Street zone.
Here is a recap of recent communication about the upcoming trial regarding changes to school routine in response to school access restrictions due to the new building project. Beginning Week 8 of this term:
The first morning bell for Prep- Year 3 students will be rung at 8:15 am as a signal for students to line up and go to the toilet, ready to be in class by 8:20 to begin learning.

The second morning bell will ring at 8:25am for Year 4 - 6 students.

There will be one Stop Drop and Go zone behind the Church - no Ascot St drop off or pick up area.
The Church Stop Drop Go zone will be the only place to drop off students in the morning between 8:00 and 8:30 am unless you park the car and walk in.
All students in Prep to Year 3 will finish class at 2:40 p.m. Those who have no older siblings will need to be picked up from the Church Stop Drop Go or from their usual area in the school between 2:40 and 3:00 p.m. (unless arrangements have been made to pick up student in the second pickup time slot due to other commitments).
All students in Year 4- 6 with their younger siblings will need to be picked up at the Church Stop Drop Go zone from 3:05 p.m. Please do not arrive at the Stop, Drop & Go zone prior to this time.
You also have the option of parking and pick up from your usual area in school i.e., Prep area, or quad area outside Year 1.
Prep to Year 3 students who have older siblings in Year 4-6 will be involved in activities supervised by a teacher in their classroom or a neighbour class until 3:00 p.m.
Children need to know exactly where they will be picked up from and at which time slot, i.e. pick up at first bell 2:40pm, or second bell at 3:00pm.
Another reason for trialling the earlier finish for the P-3 students who have no older siblings other than reducing traffic congestion at 3:00 p.m. is to increase the availability of parking for parents who do the 3:00 p.m. pickup. Consequently, those parents who pick up from outside the classrooms at 2:40 p.m. must leave the school grounds once your child has been dismissed. Please avoid allowing your children to play on the play forts as this also disrupts those who remain in class until the 3:00 p.m. bell.
To reduce traffic flow in Holberton Street during pick up and drop off times, if you are utilizing the Stop, Drop & Go zone behind the Church and you approach the school from the south, you may wish to consider turning left into Edith or Hill Streets and drive along Doncaster before turning into Ascot and Goodwood Streets. Similarly, if driving from the north or west, try using Charles & Doncaster Streets as an alternate approach to Goodwood Street.
Trivia Night
A great night was had by all in attendance at last Saturday's Trivia Night. It was so good to see the level of support from our families as well as welcoming a few from outside our school community. Thank you for supporting this event and thank you to those who put in the hard work in organising the night. It was a tremendous success.
Uniforms
This week is the changeover period to the summer uniform. Due to the daily swimming lessons next week, children may wear their sports uniform each day. By the last week of school, all children should have the full complement of summer uniform requirements. Please consult the uniform code which is available of the website for all necessary items. Including jewellery and hair accessories. Your commitment to abiding by the uniform policy is greatly appreciated and certainly goes a long way in avoiding unnecessary issues. All parents sign an enrolment contract which clearly states your agreeance to all school policies. Please ensure all uniform items including caps and hats to be clearly named with your children full name, not just initials. This makes the returning of lost items an easier task.
Boys' Haircuts
At the beginning of the year, I communicated a kind request for parents not to succumb to haircut fads. I have noticed recently this request must have slipped some parents' minds. Though not individually mentioned, the mullet falls in the uniform category of an inappropriate hairstyle and therefore this style of haircut is not permitted. Individual students have been informed about future consequences if this style of haircut is not rectified.
Upcoming Pupil Free Days
A reminder that this Friday - 3rd September is a pupil free day. All schools in the Toowoomba Diocese are required to participate in a consistency in teacher judgment day. Staff from St. Anthony's, St. Stephen's Pittsworth and St. Monica's Oakey will be joining our staff here at OLOL for a series of professional learning opportunities on assessment and gaining greater consistency in teacher judgment.
As mentioned in the last newsletter, we have gained permission for a pupil free day on Friday 17th September. This will provide a safer environment to conduct a major shift of furniture and resources around the school prior to the commencement of the demolition and construction of the new building which is planned to occur on Monday 20th September.
The final school assembly for the term will now be on Thursday 16th at 12 noon.
Working Bee
In readiness for the removalists to come on the final day of term, we are holding a Working Bee on Saturday 11 September commencing at 8:30 a.m. Any volunteers to help with packing and shifting boxes would be greatly appreciated. We thank you in anticipation for your support of the move and this exciting new project for our school.
Parent Interviews
Your child's teacher will be in contact with you regarding the timing of Semester 2's parent/teacher interviews. Some classes have commenced interviews already, while others will conduct theirs shortly after the school holidays due to the timing of school wide testing results and camps/excursions. These interviews are vital to maintain clear communication about your child's ongoing progress and achievements to date. These interviews are also a great opportunity for teachers to inform parents about how students are tracking and clarify any misconceptions you may have around A-E reporting or how gradings are calculated.
School Fees
An urgent request for all families to double check to see if you are up to date with your school fees or on track with weekly or fortnightly direct debits. A reminder that invoices are now sent electronically once per term, not every month. If you have any queries, please do not hesitate to contact the office at any time during school hours.
The payment of these fees is urgently required. We are unable to proceed in purchasing further resources, provide additional staffing or planned maintenance to building and grounds until we have received these fees and levies. Your immediate attention to the payment of these fees will be greatly appreciated.
Speaking Festival
It has been most rewarding witnessing the wonderful efforts of the students in their courageous performances. All participants must be commended for their tremendous efforts. A big thank you to Mrs. Holziemer and Mrs. Rosier for their time and expertise in preparing the students for their performances. The semi finals will be held next week. Years 2, 6 & 1 on Monday and Years 3, 5, & 4 on Wednesday. All students have been notified and information regarding the semi finals has been forwarded home to the families involved via email and hard copy. The Speaking Festival finale will be held in the last week of term on Monday 13th September in the hall.
Year 6 Camp
Our lucky Year 6 students will be away on camp for the first week of Term 4. The students along with Mr. Lee, Mrs. Mac, Mrs. Coren and myself will be travelling to the Capricorn Coast and Keppel Island for the week-long camp. Mrs. Salisbury is also hoping to join us and assist in any way she can. The kids are most excited about the many activities including snorkeling on the Great Barrier Reef, caving, boom netting, rock climbing and much more. Just a reminder to all parents of Year 6 students to ensure all necessary medical and consent forms are returned to your child's teacher.
Thanks for reading, great to be back and happy Fathers' Day to all our dads and grandads for this Sunday……Chris
This Friday is a pupil free day for Consistency of Teacher Judgement (CTJ) day.
CTJ is a valuable opportunity to undergo moderation of teacher assessment and judgments against the Australian Curriculum's achievement standards.
Assessment and gathering evidence of learning is an integral aspect of teaching, and part of the cycle of planning, teaching, assessment, and review. Moderation is a specific assessment practice that provides one means of developing consistency and involves considerable professional collaboration.
Improvements in assessment practices, and in more consistent teacher assessments, grow from professional learning opportunities for teachers.
We look forward to this Friday where will be joining with teachers from St Monica's Oakey, St Anthony's Toowoomba and St Stephen's Pittsworth here at Lourdes. Teachers from St Mary's Goondiwindi will also join us online. These schools have all been involved with the Writing Improvement Strategy this year.
Students from Prep-Year 6 at each of these schools have all completed a writing activity using the same writing stimulus. Writing samples have been assessed using a standard monitoring tool. These assessed samples will then be used to engage in professional dialogue about expectations for below, expected, and above the year level achievement standard.
If you are interested in learning more, please come and ask or speak with your child's teacher.
Miranda
Miranda Murray
Assistant Principal
miranda.murray@twb.catholic.edu.au
Faith & Religious Education News
Today we celebrated our annual Fathers Day Mass. We thank all the Dads, Granddads, Pops and Pas who were able to come along to celebrate with us. Our Fathers' Day Stall is on tomorrow -T hursday, 2nd September 2021 - Remember to send in your gift donation to your class teacher and bring $2 to purchase. Those who donate, get the first opportunity to purchase. If you want to buy 2 gifts – remember to donate 2 gifts. We thank the Year 5's for organising this service.
We also had our Gardening Club Spring plant sale today. We congratulate the wonderful efforts of our Gardening Club Co-ordinators - Mrs Broderick and Mrs Kelly and their merry band of helpers from Year 3 and 5. We wish them well in The Carnival of Flowers Garden competition. The owl scarecrow is amazing!
Our next gathering for the Sacrament of 1st Reconciliation is on Wednesday 8th September at 7.00pm. A plan for the seating in the church has been sent home with the children. The children will have a practise of the ceremony during school time and will be able to guide their chosen adult to their seats. We will have short final meeting at 3:30 pm in the church on Tuesday 7th September to check seating, certificates, and final questions. Candidates and their chosen guests are asked to be at the church on the 8th by 6:40pm. Please ensure you and your child have completed their reconciliation workbooks by then and the children know their "Act of Contrition/Sorry" prayer. If you have any questions or concerns, please contact Mrs Moore at school or by email on Janice.Moore@twb.catholic.edu.au
Week 9 Assembly (9th September) will commence at 2.00pm. The assembly in Week 10 will be on Thursday 12pm. Term 4 Assemblies will follow a different format. Parents will be notified in future Newsletters. We have our Crazy Socks Coloured Clothes Day on Thursday 16th September. Wear your craziest socks, with your sun safe coloured clothes, suitable footwear, brimmed hat and bring along a gold coin for the missions. We support St Vincent De Paul and Catholic Mission this term.
N.B. There are Pupil Free Days on Friday 3rd September 2021 and Friday 17th September 2021 this term.
If you have any other RE queries or questions, please contact me on Janice.Moore@twb.catholic.edu.au or contact the school office.
Have a wonderful week.
Janice
Prep
What a lovely couple of weeks we have enjoyed - our reading and writing is developing nicely, and it has been great to have parents and grandparents drop in and read their favourite story. Thank you for your support.
Book Week was a great success - lots of fun with our dress up days, Readers Cup and our author visit. Lots of learning while having fun!
Father's Day and interviews coming up - please check class news for details.
Swimming next week is loads of fun. We get changed at school, go on the bus, have our lesson, get back on the bus and get dressed at school! If your child is worried, please see us but also talk at home about how much fun it will be. Children will be very tired by the end of the week.
Term 3 is nearly completed - lets all have a strong finish! Keep on reading and practice, practice, practice!
Cheers,
Liz and Melita
Year 1
Welcome to week 8! The term has almost finished, and the year one students are being CALLed to Think.
Last week, the children enjoyed Book Week. They all looked amazing in their costumes and worked in teams to compete in Readers Cup. On Wednesday, the children enjoyed listening to the author Rory Mather. He has written some great books, using rhyme and rhythm.
In English the children are listening to stories from the Dreamtime. They completed their first story map last week. All the children worked hard to finish their story maps and they wrote and illustrated some fantastic maps.
Our METS task is moving along. The children have been enjoying the design and building process. They have been working on being in control of the Bee Bot so that they can program them accurately. The landscapes look amazing.
Next week is swimming week. The children will swim every day.
Have a great week.
Jen and Ange
Year 2
Welcome to Week 8! Last week we all enjoyed our excursion to Crow's Nest Historical Museum. Wandering through a replica of an olden day village and seeing the amazing exhibits in each building, helped us all imagine what life was like in the olden days. We had a picnic at Peacehaven Park, amongst the beautiful trees, and went for a discovery walk around the park. Thanks to the parents who came along for the day. Your assistance helped make the day go smoothly. We have since been busy recording our learnings in our excursion booklet.
This week in Maths we are learning about the features of three-dimensional shapes and continuing to learn to recognise and represent division. Next week we will be using problem solving strategies to solve addition and subtraction problems. In English we continue to learn about writing procedures whilst finishing off our Poetry anthologies.
Please continue to send in donations of wonderful things to thread as well as packets of arrowroot biscuits, icing sugar, butter and lollies. Our box construction is next week so please send in boxes of different sizes.
Next week is swimming and students can wear their sports uniform each day. Please label all items. A reminder that this Friday is a pupil free day.
To all of the Dads and Grandads we wish you a lovely Father's Day on Sunday!
Dennielle, Allyson, Sarah, Aleisha and Megan
Year 3
Welcome to Week 8 – we are almost at the end of another great term! This week, we started our new morning and afternoon routines – thank you for helping this run smoothly. Summer uniform transition started on Monday - hopefully our spring weather stays with us now! We enjoyed celebrating Father's Day at Mass this morning and look forward to the stall tomorrow - remember to bring in $2 to purchase a gift. We wish all our Year 3 Dads a happy day on Sunday.
Next week, we have swimming lessons every day at 11:30am. Unfortunately, spectators are not allowed at the lessons. Students can wear their Sports uniform each day. A group of students will be receiving the Sacrament of Reconciliation next Wednesday night – please keep them in your prayers. 3M will be presenting the assembly prayer next Thursday afternoon (9th) at 2.00pm and we also have our end-of-term dancing liturgy next Friday 10th at 9.00am – all are welcome!
In our lessons, we have been finishing writing information paragraphs and have started to create PowerPoints on an animal that we have researched. In Maths, we have been looking at 3D objects and will look at different types of angles next week. Please continue to practise multiplication and division facts (2s, 3s, 5s and 10s) at home. In HASS, we are looking at different types of weather and climate.
Don't forget that this Friday is a pupil-free day.
Have a great week.
Angela, Sarah, Michelle and Janice
Year 4
A big welcome back to Mr Golightly. This week began our transition to the new morning and afternoon routines. Please be aware that the new drop-off and pick-up zones are through the church carpark. Thank you for your help in making this a smooth transition. Since last Monday, children have been able to wear their summer uniforms – this has been welcomed by many of our energetic children! Of course, the Father's Day Mass was celebrated in style on Wednesday; children have a chance to purchase their gift for Dad on Thursday – don't forget to bring one in, if you haven't done so yet! All gifts will cost $2. Thanks to the Year Five classes for organising this event.
Swimming begins in Week 9; children are encouraged to wear sports uniform for ease of changing. A few upcoming events are our Year 4 Gala Sports Day on Tuesday 14th September and the Line Dancing liturgy in Week 9, 10th September. Students are encouraged to wear jeans and 'western' shirts or t-shirts, to add to the celebration. Students can wear their sports clothes to change for swimming, and then bring packed 'dancing clothes' or alternatively they can wear their 'dancing clothes' all day.
Best of luck to the semi-finalists for the Speaking Festival – it has been a wonderful achievement to get this far! Don't forget that there is a Pupil Free Day this Friday and on the last day of Term.
As the term end nears, this is a great time to remind your child to be resilient and show persistence both within the classroom and in their friendship groups. The teachers certainly encourage this at school.
Have a great week everyone.
Suzanne, Toni and Garry
Year 5
We are so close to the finish line for this term and there are certainly lots of things happening. Today we celebrated the contribution of Fathers, Grandfathers and significant male role models in our lives. A reminder that Father's Day Stall will operate tomorrow Thursday 2nd September. A big thank you in advance to our wonderful Year 5 parent helpers for running our stall and your assistance in providing donations.
It was so exciting to see the engagement of students in our Budgeting Maths cycle. They are absolutely loving Excel and we have had many parents sharing how students are applying this skill at home. What a wonderful way for them to take ownership of money and how it can be spent. Definitely a skill they can carry with them for many years to come. Due to their engagement and in depth researching, we have be continuing to finalise the English and HASS elements at school this week. If your child has been away, please do not get them to work on the writing/SWAY elements at home. We will catch this up at school.
As you would be aware, the end of the term brings heightened emotions and ensuing friendship issues. We have spoken to students over the last few weeks about being respectful in the way we talk and act, but also about spreading gossip or rumours. There are two sides to every story, and there is often several unknown factors that contribute. Now is the time where we need to put our best foot forward and keep a positive mindset.
If you need to discuss items related to your child, we ask that this be done before the beginning of class (ie. Before 8.20am). Mornings are busy, with lots of little ears around, so please come before 8.20am or after school from 3pm. At 8:25 am (when the bell goes) is teaching and learning time. It is important for all students to be participating in our morning routines of notices and prayer. Please make sure your child is at school ready to learn at 8:25 am every morning. Students arriving at school late is becoming a habit for many.
A

few reminders

Friday 3rd September is a pupil free day as teachers engage in our annual CTJ Day.

Week 9 – Swimming Week (sports uniform all week and we encourage students to come with their swimmers under their uniform as we swim early in the day)

Saturday 11th September – Working Bee @ OLOL commencing at 8.30am. Assistance with shifting boxes and resources would be greatly appreciated in preparation for removalist the following Friday.

Monday 13th September – Speaking Festival Finals

Last Friday – 17th September is a Pupil Free as we have removalists coming to assist moving furniture to new classroom locations. Please let your class teacher know ASAP if your child is required at school on this day so we can arrange suitable supervision in unaffected classrooms.

Tim, Jess and Emily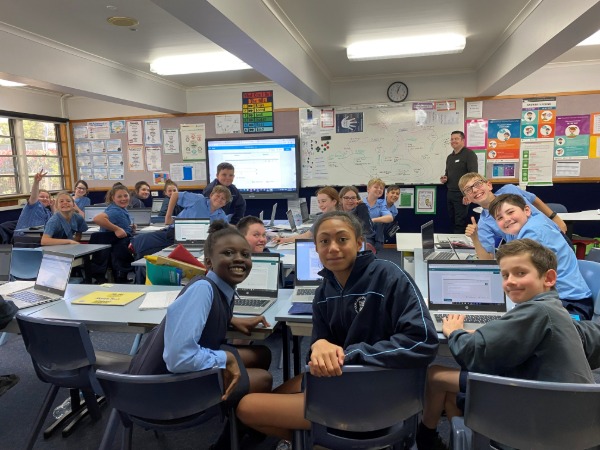 Year 6
Exciting times
Students completed PEEL paragraphs where they persuaded readers that one advertisement was more effective than another. 'Just do It!'
Father's Day Gifts are looking creative!
Study of Asian countries in HASS is proving to be very interesting.
Loads of fun is being had during science with the creation of electrical circuits.
Students have been researching ancient and modern-day prophets during Religion.
The students have enjoyed the challenge to find and create patterns in number sequences during Mathematics.
During Health lessons the students have been focussing on strategies to assist them in their transition to high school.
Parent Teacher Interviews
Interviews will be offered during Week 9 and 10 of this term for those families who wish to discuss their child's progress. Please follow the link and submit by this Thursday 2 September 2021.
Book Week Dress Up/Reader's Cup
The students had an exciting time dressing up for Book Week and participating in Reader's Cup. It was excellent teaming up with Year 5 and answering the online Reader's Cup questions. Special thanks to Mrs Leathart for organising the event.
Pupil Free Day
The last day of this term has been allocated as a pupil free day to allow teachers time to move classrooms in preparation for the building renovations which will begin over the September break. Please see this week's newsletter for more information. If families cannot organise care for their children on this day and they need to attend school, please advise class teachers ASAP.
Inter-School Sport
Inter-school sport finished last week. Congratulations to all the students who represented our great school with pride. Please return school jerseys etc asap.
Fathers' Day Gifts/Mass
A reminder to hand in donations for the Fathers' Day stall to class teachers. Students who donate will be given the first opportunity to purchase from the stall on Thursday 2 September. Our annual Fathers' Day Mass was held today. Thank you to Mrs Moore for organising this wonderful celebration.
Week 9 Swimming Lessons
Permission notes for whole school swimming lessons for Week 9 have been emailed home. Please complete and submit as soon as possible. If you haven't received the email, please contact the school office ASAP.
Camp
Initial permission notes for camp have also been emailed home. When we have all of these returned, the cost of the camp can be confirmed, and all further notes can be sent home.
Speaking Festival
Finals for the speaking festival will be held in the hall on Monday 13th September.
Free Dress/Crazy Sock Day
Thursday 16th September
Science/Technology Model
A reminder that the Science/Technology model is due on 10th September 2021 (Friday, Week 9) and the presentation for parents will be on 13th September after lunch
Larry, Kylie and Shauna
German
This week Years 4 and 6 will be discussing the Arts and those who were absent last week will be doing their test. This week Years 3 and 5 will be doing their test and next week will be discussing the Arts. There is also a unit about animals to be completed by the end of term.
Christine Fisher
This week we are providing information on two more specific learning disorders; (1) A specific learning disorder with impairment in written expression, often referred to as dysgraphia and (2) A specific learning disorder with impairment in mathematics, often referred to as dyscalculia. Once again, this information comes from AUSPELD: A Guide for Parents (2018).
Do students with specific learning disabilities learn differently?
Students with specific learning disabilities do not require an inherently different teaching approach in order to learn. Essentially, all students benefit from exposure to high-quality, evidence-based programs and teaching strategies, including explicit instruction and dual coding (the simultaneous presentation of verbal and visual information). However, this is especially the case for individuals with specific learning disabilities.
The main learning difference observed between individuals with a specific learning disability and those without is the length of time it takes them to learn particular academic subskills. Individuals with specific learning disabilities often require more time and more repetition in order to master these skills. However, once they have mastered the skill, or developed an understanding of the new concept, they are likely to perform as well as, or possibly even better than, their peers. It is also the case that although individuals with learning disabilities have difficulty in specific areas, they will often excel in others.
Specific learning disorder with impairment in written expression (dysgraphia)
A specific learning disorder with impairment in written expression (dysgraphia) often remains undiagnosed. It is a persistent difficulty with written expression, handwriting and/or spelling that may occur in isolation, but more often, occurs in conjunction with dyslexia.
Dysgraphia can be defined as
… a specific learning disability that is neurological in origin. It is characterised by difficulties with accurate and/or fluent written expression and by poor spelling and handwriting skills. These ongoing delays in writing are often unexpected in relation to other cognitive abilities and the provision of effective classroom instruction.
Students who have a specific learning disorder with impairment in written expression (dysgraphia) often have to work much harder and longer to produce written work to the same standard as an individual with typically developing writing skills.
In the past, a specific learning disability with impairment in written expression was identified as either a language-based dysgraphia or a motor-based dysgraphia. It is now more common to use the term specific learning disorder with impairment in written expression when describing the language-based difficulties and developmental coordination when describing the motor-based difficulties associated with written expression.
When looking at identifying a Specific Learning Disorder with impairment in written expression (dysgraphia), deficits in one or both of the following key academic areas are usually present:
Difficulties with spelling (e.g., may add, omit or substitute vowels or consonants).
Difficulties with written expression (e.g., makes multiple grammatical or punctuation errors within sentences; employs poor paragraph organisation; written expression of ideas lacks clarity).
Specific learning disorder in written expression (dysgraphia) across the school years
Children who have a specific learning disorder with impairment in written expression (dysgraphia) will show some or many of the difficulties listed below. They may not display all of these characteristics.
Pre/Lower Primary School

Mid/Upper Primary School

Reading appears adequate but

difficulties with writing

are apparent

Avoids writing tasks
Poor spelling
Difficulties learning basic sentence structure and grammar

Writing is slow and laborious

Difficulties are more apparent as demands on writing ability increase through middle and upper primary school
Process of writing is effortful and tiring
Poor knowledge of writing conventions, such as punctuation, as well as lack of automaticity in spelling
Difficulty choosing correct spelling alternatives
Sentence and paragraph structure is poor
Inconsistency between verbal ability and written skills
Specific learning disorder with impairment in mathematics (dyscalculia)
A specific learning disorder with impairment in mathematics (dyscalculia) is an innate difficulty in learning and comprehending mathematics. Children who have a specific learning disorder with impairment in mathematics (dyscalculia) have trouble understanding numbers, learning how to manipulate numbers, learning mathematical facts, and a number of other related difficulties.
Dyscalculia can be defined as
… a condition that affects the ability to acquire arithmetical skills. Learners with dyscalculia may have difficulty understanding simple number concepts, lack an intuitive grasp of numbers, and have problems learning number facts and procedures. Even if they produce a correct answer or use a correct method, they do so mechanically and without confidence.
The severity of mathematical impairment differs depending on the individual. Although it can be argued that many of the defining features of a specific learning disorder with impairment in mathematics (dyscalculia) can also be seen in children who do poorly in mathematics, it is the degree of these difficulties and the resistance to remedial intervention that set children with dyscalculia apart from others with learning difficulties.
When looking at identifying a Specific Learning Disorder with impairment in mathematics (dyscalculia), deficits in one or both of the following key academic areas are usually present:
Difficulties mastering number sense, number facts or calculation (e.g., has poor understanding of numbers, their magnitude, and relationships; counts on fingers to add single-digit numbers instead of recalling themath fact as peers do; gets lost in the midst of arithmetic computation and may switch procedures).
Difficulties with mathematical reasoning (e.g., has severe difficulty applying mathematical concepts, facts, or procedures to solve quantitative problems).
Specific learning disorder in mathematics (dyscalculia) across the school years
Children who have a specific learning disorder with impairment in mathematics (dyscalculia) will show some or many of the difficulties listed below. They may not display all of these characteristics.
Difficulties organising objects and sets of items in a logical way
Difficulties recognising printed numbers
Poor counting skills and knowledge of counting strategies
Difficulties using counting strategies (counting in 2s, 5s etc.)
Difficulties with mastering number knowledge (recognising how many items make a set without counting)
Difficulties in using effective counting strategies for addition (counting all instead of counting on)
Difficulties decomposing numbers
Difficulties remembering arithmetic facts

Counting skills mastered but

persistent use of ineffective

strategies for calculation

Difficulty telling the time and recalling times tables
Delays in the retrieval of overlearned maths facts
Difficulties attending to numerical operator (e.g. +,-,x, ÷)
Difficulties in applying concepts of borrowing and carrying (place value)
Difficulties with measurement and understanding spatial relationships
Difficulties with multi-step calculation procedures
Increased anxiety and negative attitude towards maths
As this is the last newsletter for this term we take this opportunity to wish you a restful and enjoyable holiday and hope you get to enjoy the beautiful spring weather.
Allyson & Maria
Learning Support Teachers
Book Week
Thank you to everyone who participated in our Book Week celebrations last week. Costumes were creative, thoughtful and it was so lovely to see all the smiling faces throughout the day. Our Readers Cup Kahoot was a huge success and students enjoyed the digital changes to the format that included real-time feedback and WINNERS announced at the end of each round. Our PREP classes really enjoyed their first Readers Cup and are looking forward to participating again next year. Please enjoy the photo gallery below.
Colouring In Competition Winners
Year 1 Angus Campbell, Oliver Chase-Currier & Layla Swalling
Year 2 Oscar Newman, Angelina Dokshen & Ivy Bathurst
Year 3 Euan McLean, Jake Sperling & Josephine Grubb
Year 4 Lucy Sweeney, George Cooper & Charlotte Burchardt
Year 5 Emily Harch, Charlie Herberg & Ellie Bennett
Prep W Aliana Blake & Oliver Costello
Prep H Saxon Bartlet & Eliza Haylock
2021 GRAND CHAMPION was Chloe Dolley who added so many of her own details to the image and created an absolute visual masterpiece!
*Please ensure that winners drop by the Library to claim your colouring in competition prizes ASAP.
Author Visit with Rory H. Mather
What a treat it was for our Prep – 3 classes to share some time with local Toowoomba Author Rory Mather. He shared some very interesting facts about himself. We enjoyed listening to him read his story and we were so LUCKY to be the first audience to listen to his new book 'Roary' – due out in October. We are looking forward to inviting Rory back to do writing workshops with our older students in the future. Please enjoy these photos of Rory's visit with Lourdes. Thank you to Mrs Hohn and Mrs Wagner for organising everything for his visit Lourdes.
Every Book Matters
We encourage every child to borrow a book every week. It is so important that students get that 20 minutes of reading every SINGLE day! Reading opens the door to learning in all other subjects including mathematics. Therefore, reading is the MOST IMPORTANT 20 minutes of each day.
Some ideas for home reading:
Read to self – quietly, in the one spot.
Read to someone – does not always have to be a parent. Try calling or FaceTime a grandparent!
Listen to reading – try a Podcast (like Storynory or Storytime with R.A. Spratt) to help students develop reading fluency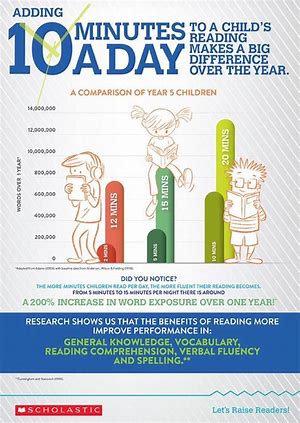 Tech Club
Designs are coming together for the Tech Club students. We are all so excited to see what the finished products look like at the end of term. We are also looking forward to our final session of term, where we are going to be able to have a look 'inside' Tech.
Book Club
Brochures for Issue 6 were sent home last week. Orders are due THURSDAY 2nd SEPTEMBER 2021. All orders must be placed via the LOOP platform. For any issues with Book Club please contact: Danielle.Leathart@twb.catholic.edu.au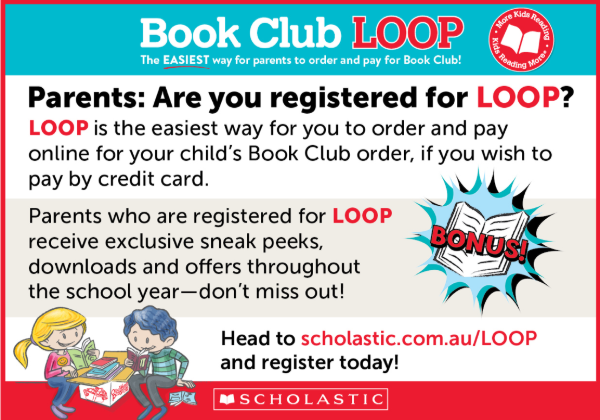 Keep enjoying your books,
Danielle & Gael
Mrs Leathart & Mrs Monte
The excitement is building for this year's Speaking Festival competition! Congratulations to all the students who have been selected to perform in the SEMI FINALS next week. These families will be receiving a note via email with more information about their performance date and time.
Once these students have performed next week, they will be adjudicated and the top four students from each year level (year 1-6) will be selected to perform in the FINALS in Week 10.
We congratulate all students for their excellent efforts in drama lessons and we look forward to seeing our budding performers on stage next week!
If you have any questions, please don't hesitate to contact our drama teachers.
Mrs Holzheimer (P-2) Amanda.Holzheimer@twb.catholic.edu.au
Mrs Rosier (3-6) Ebony.Rosier@twb.catholic.edu.au
YEAR 1 – Individual Poem

Vivien

Alejandra

Lily

Noah

Tomas

Maddison

Evelyn

Olivia

Max

Makaha

YEAR 2 – Individual Poem

Slater

Samuel

Oscar

Sarah

Gabrielle

Azalea

Ella

Camryn

Levi

Summer

Harpreet

Matthew

Grace

Hayley

Benjamin

Matilda

Gabriella

YEAR 3 – Individual Poem

Harvey

Alexia

Indee

Grace

Charlotte

Nate

Lucy

Hugh

Samvit

Oliver

Sienna

Lilliana

Alice

Amelia

Euan

Odin

Alexis

YEAR 4 – Individual Poem

Zanthe

Cody

Hamish

Mikayla

Charlotte

Dannii

Evie

Harry

Henry

Riley





YEAR 5 – Duologue

Ellie & Jack

Jed & Maddox

Lexie & Ivy

Jay & Jonny

Majella & Bowie

Jack & William

Novena & Isabelle

Emily & Hayden

Bonnie & Ruby

Darius & Rebecca

YEAR 6 – Monologue

Madison

Sapphira

Ashley

Charli

Cooper

Harry

Ezekiel

Archie

Levi

Michael

Sophie

Joshua

Alexandra

Ella
Last week our very excited Garden Crew, had a visit from Megan Stenner from the Toowoomba Chronicle newspaper. Megan came to interview the boy's and photograph their gardens to put in the paper sometime during our Carnival of Flowers celebrations. What an absolute honour it was for us all.
TCKC - Outside School Hours Care
We have been having lots of fun over the outside school hours care room celebrating national science week with many different experiments.
Pupil Free days – 3rd September & 17th September
We have had many enquiries about these and would like to clarify that the Outside School Hours Care will be operating as vacation care on the 3rd September. On the 17th September we will only be open for Before & After school care as there will be care available at the school by the classroom teachers during school operating times.
Vacation Care
If you are enrolled with the outside school hours care you will have received information regarding the change of location for the school holidays. We will be operating from Sacred Heart Primary while the renovations are on however, we are beyond excited to given the opportunity to meet some new friends during the September school holidays. Our program will be run by Sacred Heart and Our Lady of Lourdes staff to offer the same high level service for all children to enjoy their school holidays.
The program for vacation care will be released by Monday 6th September so keep your eyes peeled for this when it is released. We have ensured we create a program that takes the interest of all children however, the program is only an outline of our day we have any other activities provided throughout the day to ensure each child has the best day possible.
Enrolment
If you are wanting to enrol in Outside School Hours Care go to our website www.tckc.qld.edu.au to access our enrolment forms, fees schedule and direct debit forms. If you have any enquires about our service or trouble enrolling please do not hesitate to contact our team we are here to help.
Thanks,
The OSHC Team
Miss Alannah, Miss Jacinta & Miss Mackenzie
Email: OLOCare@tckc.qld.edu.au
Phone: 0429 572 021
Little Miracles Community Kindergarten
During book week we were delighted have 3M visit as our Mystery Readers. The Lourdes children read to the Little Miracles children, and everyone enjoyed the experience. Little Miracles loves to connect with Lourdes, and we find this helps the Kindy children a lot with their transition to school life.
Two of our Kindy groups are already full for 2022 and we are taking names for our waiting list to open another group. We also have limited vacancies in our Junior Kindy group for 2022. So if you want to be a part of the Little Miracles Community in 2022 please act fast and contact us at little.miracles@bigpond.com